Our region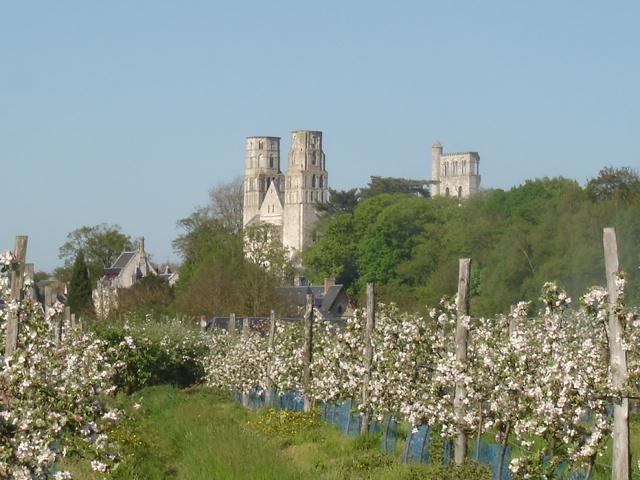 Abbaye de Jumièges
Its white towers, which rise to almost 50 meters at the far end of a bend of the Seine, always create surprise and admiration to the visitor. Its destruction in the nineteenth century, earned it the name of "the most beautiful ruin of France" and the image of a highly romantic open air site.
You will find many activities in the area: hiking, horseback riding, fishing at 500m, at 800m a golf course, an equestrian center, at 800m an open air infrastructure where you can practice archery, windsurfing, sailing, climbing and tennis.
You can visit the many monasteries situated in the valley of the Seine of which one is the Jumièges Abbey.
At 29km you can visit Rouen, capital of Normandy and Seine-Maritime, which opens its doors to you. The city has retained a unique heritage, a true invitation to walk in its completely Car free historical center.
At 58km, Fécamp, where you'll learn about its history while visiting its "musée des Terres-Neuvas", you'll visit the abbey and discover the Benedictine palace.
At 75km, Dieppe city is the oldest French sea resorts and the first fishing port for scallops. This city cultivates the charm and sweetness of life.
80km, Etretat, beach resort of international renown. Etretat is today a romantic village far from the fashionable resorts, you will discover along your walks, its famous cliffs, the hollow needle, the Romanesque church.
At 82km, Honfleur, city with a fishing-, commercial- and leisure harbor that has managed to preserve and enhance a rich historical and artistic heritage.